Large trucks, big rigs, semis and shipping vehicles are all a part of daily life. We see them on our streets and highways moving various goods through the city, around the state and even across the country. While many drivers of these vehicles are attentive, accidents do happen, and sometimes these accidents are extremely serious. If you or someone that you love has been injured in an accident with one of these semi-truck or other large vehicles, it's important that you speak with a trucking accident lawyer at Nelson Injury Law. The trucking accident attorneys at Nelson Injury Law have the legal know-how to help you receive just compensation for your injuries.
There are many reasons why a large truck accident may occur. One reason has to do with the size of these semi-trucks and shipping vehicles. Large trucks have many blind spots and are also difficult to maneuver. This means that truck drivers need to be extra careful when turning and merging to avoid injuring other motorists. Particularly dangerous are jackknife truck accidents, in which a truck loses control and splays sideways across multiple lanes. Another possible cause of large truck accidents involves poorly secured loads which may fall into the roadway, creating dangerous obstacles for fellow motorists. Whatever the case may be, the trucking accident lawyers at Nelson Injury Law are here for you.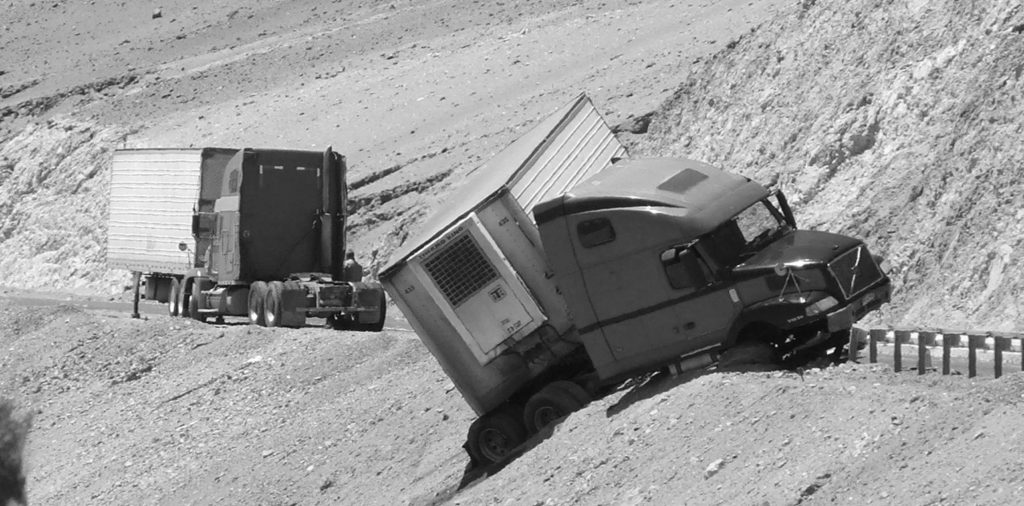 Another reason that trucking accidents occur involves driver fatigue and the practices of trucking companies. Some trucking companies push their drivers too hard, forcing them to drive long hours without a break. By tiring out their drivers, trucking companies are creating dangerous roadways for other motorists. When fatigued, decision making is impaired and reaction time is slowed. On top of these factors, fatigued drivers run the risk of falling asleep at the wheel. Drivers and trucking companies need to be held responsible for this sort of dangerous negligence.
By working with a skilled trucking accident attorney from Nelson Injury Law, you will be getting the legal help you need to deal with complex litigation. The services of a Seattle trucking accident lawyer will be especially helpful if you have to deal with the attorneys of a trucking company or shipping company. These legal representatives tend to be rather tenacious, so it's important that you have someone on your side that will fight diligently for your legal rights.
If you would like to speak with a trucking accident lawyer, contact Nelson Injury Law today. Our trucking accident attorneys are ready to fight for you.
Exemplary Truck Accident Case
A recent example of one of these situations is a current client who was literally pinned to the side of a concrete jersey barrier on the highway when a semi truck changed lanes on the Spokane Street Viaduct near West Seattle.  The semi-truck merged into the other lane without seeing our client's smaller compact car.  The client's car was totaled and the client eventually recovered a significant settlement for his injuries from this semi-truck accident.  If you are injured in a trucking accident, let the attorneys at Nelson Injury Law help you obtain the just and fair compensation you deserve.